WSL ace believes recent losses could favour Tottenham manager Ange Postecoglou
Tottenham's recent back-to-back losses, first a wild 4-1 defeat to Chelsea followed by a late 2-1 setback against Wolves, have not only brought the club back down to earth but also underscored the pressing need for squad reinforcements.
The home loss to the Blues when Spurs were down to nine men brought an end to the top-class unbeaten run Ange Postecoglou's men were on. On top of that, the loss away at the Molineux now means that we are now on a very unnecessary loss streak, albeit only two.
While these defeats may be disheartening for fans, they could serve as a catalyst for manager Ange Postecoglou to secure the much-needed bargaining power to bolster the squad in the upcoming transfer window.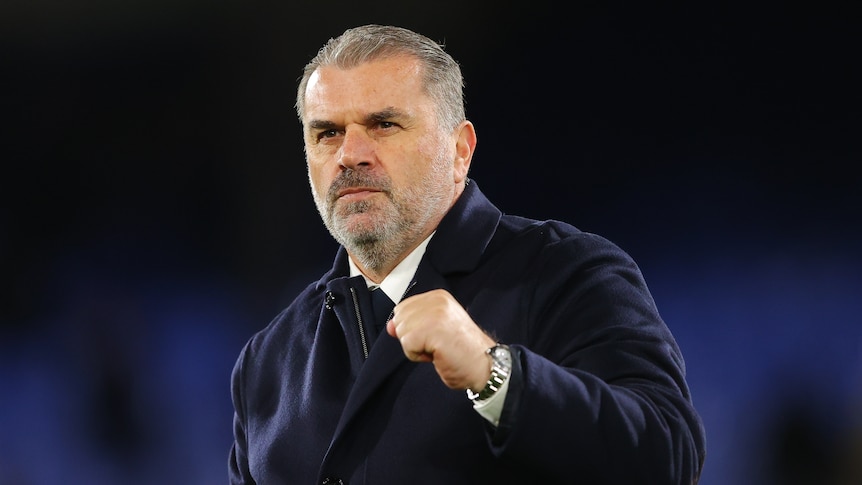 Recent losses could favour Tottenham manager Ange Postecoglou.
The defeat to Chelsea was a tumultuous affair that saw Tottenham reduced to nine players, testing the limits of squad depth. The subsequent 2-1 loss to Wolves, where key players were suspended or sidelined due to injury, further exposed the limitations in Tottenham's current lineup.
The reliance on players who were not necessarily the manager's choices, such as Eric Dier and Ben Davies at centre-back, highlighted the need for a squad tailored to Postecoglou's vision and style of play. WSL defender Rachel Corsie of Aston Villa says these losses could help Ange, and here is what she said on The Kelly & Wrighty Show via Optus Sport:
"I actually think these results will go in Ange's favour because I think what it says to the board is, 'I need more players',"

"On the bench I think they had three players who were 18 and I think Davies and Dier are very good players, very experienced, but it's very clear, and there's been some narrative to that, they're not Ange's choice."
Bench Options
Strengthening the bench with players who align with the manager's philosophy and can replicate or come close to the impact of the starters is crucial for sustained success in a demanding league like the Premier League.
Spurs manager Ange Postecoglou.
As Tottenham navigate through this challenging period, the focus shifts to addressing the vulnerabilities in the squad and fortifying it with quality additions.
More Tottenham Hotspur News
As the January transfer window approaches, these setbacks underscore the urgency for Tottenham to address squad depth concerns. Injury issues are unavoidable circumstances. For these problems to not affect the Lilywhites' quest for titles, we surely need to reinforce the squad.